Ora Health Supplements 10% off RRP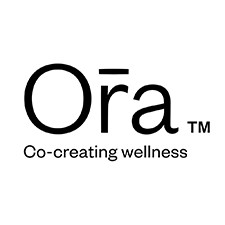 FAMILY OWNED & OPERATED
Ora was founded in 2020 by Gabriel Perera, who has dedicated his life to the world of plant medicine, spending over 20 years working with the best natural health brands in the world. Together with his partner Yong, a corporate refugee and former leading yoga teacher in Asia, they share their knowledge and experience in plant-based healing through the Ora range.
Born out of the frustration of being unable to find quality supplements they could trust, Ora is the standard they have always wanted for themselves - the highest quality of ingredients, an unprecedented level of transparency and intelligently-crafted formulations that deliver on their promise.
INTELLIGENT, CONSCIOUSLY-CRAFTED FORMULAS
Ora's formulations are based on the highest standards of traditional and clinical evidence using regenerative, clinically-proven and certified organic ingredients with minimal excipients.
Through a deep understanding of natural medicine, Ora has created effective products that deliver multiple benefits in every dose, so you can simplify your life by buying less, but buying better.
SEED TO SHELF TRANSPARENCY
Supplements are only as good as the quality of their ingredients, so Ora makes sure to be involved in every step of their product's journey to you.
With personal relationships maintained with every one of their ingredient suppliers, Ora traces each ingredient back to its source and shares it all with you.
TREADING LIGHTLY, ALWAYS
Acknowledging the interconnectedness of planetary health and human health, the regeneration of our planet is foundational to Ora.
Ora's products are produced in small batches, packaged in recyclable, biodegradable or compostable materials and delivered to you carbon-neutral.
Ora is also a proud 1% for the Planet member.
Ora Health Supplements 10% off RRP