Medicines From Nature 15% off RRP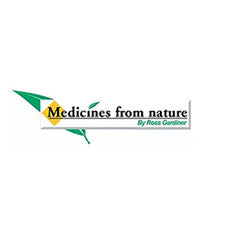 Medicines From Nature 
15% off RRP
Because Your Health Matters...
Australian Health, Beauty & Wellness Supplements
Australian Natural Health Specialists
Medicines From Nature are an established company specialising in natural health care products located on the beautiful Gold Coast, Australia.  Medicines From Nature high-quality products are very well recognised in the professional health care retail industry.
Company founder Ross Gardiner has more than 40 years of experience in production management and product development in this field. He has served as the general manager of a number of large-scale health care product companies and has a close personal friendship with the best manufacturers in Australia.
Medicines From Nature has first-class technology and an advanced research & development centre with an excellent quality management production line.
Medicines From Nature mission –"Quality counts, because your health matters..."
Medicines From Nature 15% off RRP
Medicines From Nature 15% off RRP
Medicines From Nature 15% off RRP
From
$30.56 AUD
$35.95 AUD
Medicines From Nature 15% off RRP
From
$16.11 AUD
$18.95 AUD