Thompson's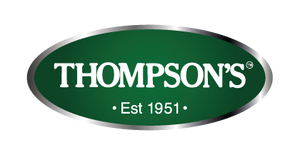 About Thompson's Nutrition
The Thompson's brand was established by the respected English herbalist M. Barrington Thompson, who opened New Zealand's first health shop in 1951.  Today, Thompson's is a market leader in natural healthcare in New Zealand, enjoying positive growth in Australia and exporting products around the world. In Australia, Thompson's is distributed through both health food stores and pharmacies.
Thompson's is dedicated to efficacious natural healthcare based on credible science.  This commitment is reflected through our use of the highest quality raw materials and our unique product formulations.  Thompson's are continually seeking solutions that will drive better health outcomes and deliver a range of healthcare benefits to support a healthy lifestyle.
Research & Development
Thompson's and Integria Healthcare have a strong commitment to excellence in natural healthcare research and make significant investments in research and development (R&D).
Over the years Integria Healthcare has supported more than 20 human clinical trials of these products, with the results published in peer-reviewed journals. Additionally, the company funds a range of other research, in particular phytochemistry and in vitro studies.
Led by Dr Hans Wohlmuth (PhD), Integria's R&D team collaborates with researchers from around the world, including scientists from some of Australia's leading universities and research organisations.
Thompson's – the natural advantage
Thompson's