Nature's Sunshine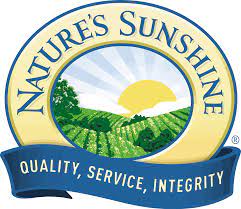 Nature's Sunshine
Why Choose Nature's Sunshine?

Unique Herbs
Providing Australia's largest range of single powdered herbs, Nature's Sunshine products are carefully selected from their country of origin and backed by centuries of traditional evidence for their healing properties.
As Nature Intended
Nature's Sunshine believes in keeping its products as close to their natural form as possible. This process can be summed up in 3 steps: plants are dried, powdered and encapsulated. That's it.
More Experience
Founded more than 45 years ago, Nature's Sunshine was the first company to encapsulate powdered herbs, and have been improving quality of life (and our products) ever since.
Eco-Friendly
Nature's sunshine believes in doing its part to support the earth that supports us. Nature's Sunshine ingredients are sourced with sustainable practices to ensure a healthy future for us all.
Nature's Sunshine